FaithSing - Christian Music
Links
Creative Commons
Links to more Free Christian Music:

[NB: if you visit the ShareSong site,
PLEASE VOTE for the FaithSing songs there! :) ]


prophetic praise worship - soaking worship music
free christian mp3s downloads
Godz Angel Music
Secular Songs with Christian Values
Phil Murray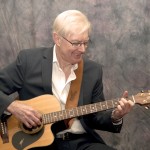 Free sheet music (including free Christian music)
The Free Sheet Music Guide
Lyrics Search Engine
Christian Christian Music Directory
Christian Christian Music Directory - CrossGuide.com
Christian Resources

Focusing on prayer and intercession. Home of The Daily Christian Quote,
Whatever is Pure Ezine and over a thousand organized, quality Christian resources.
CDS audio software
Independent Catholic News
Web Directories
Christ Centered Web - Directory

Worthy Links - Christian Search Engine

UK Christian Links Directory

Open Directory - URL Web Directory
p>The Moo Web Directory
Human Edited Web Directory with strong one way links with options for free or paid reviews

Submit.biz - Web Directory

SoMuch.com: Internet Links Directory

Directory Vault

The SEO King

Ldmstudio Directory

Add URL Free Directory

Web directory add url

Premier Web Directory

Web Directory, Submit URL Advertise Web Sites free

Free Web Directory Submission - Dotster Directory
(dotsterdirectory.com)

internet web directory



Faithsing - Royalty-Free Christian Music
add this code to your page:
<a

 

href="http://www.faithsing.com"><img src="http://www.faithsing.com/FaithSing.jpg" /><br />
Faithsing - Royalty-Free Christian Music</a>
or if you prefer just plain text, which would look like this:
Faithsing - Royalty-Free Christian Music
then add this code to your page:
<a href="http://www.faithsing.com">Faithsing - Royalty-Free Christian Music</a>
---

Other Stuff

Get listed in a premium web site directory for free where you can find more resources about Religion and Spirituality Directory









<! - - - - - - End Let His Light Shine ring code - - - - >